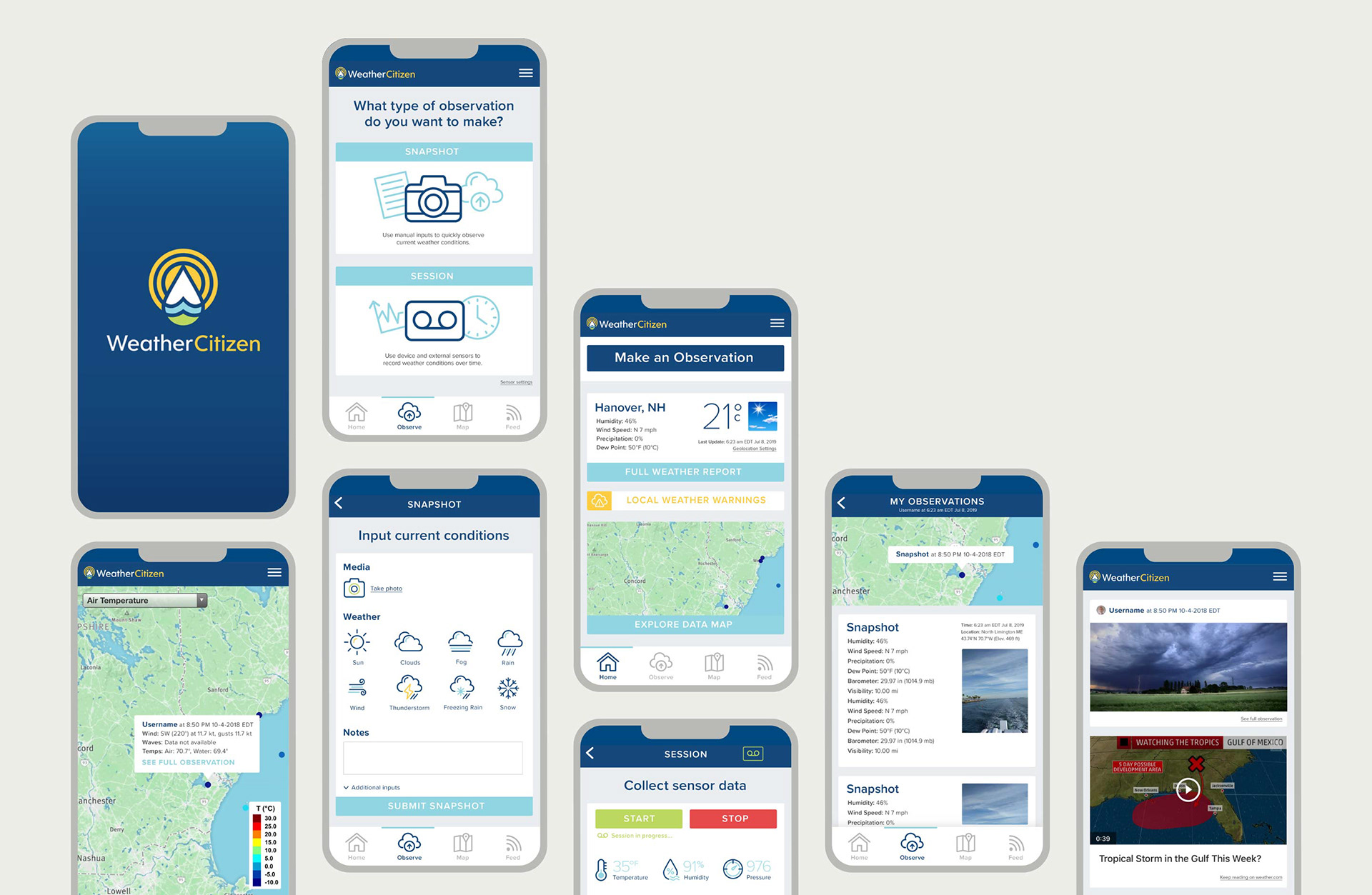 Brand identity

The engineers behind WeatherCitizen were seeking a clean and contemporary brand identity to bring their cutting-edge crowd-sourced mobile weather app to market. We began with a logo design and icon that encompassed the app's main features of weather observation and connectivity. A modern line-based icon library supplied elements that could be used throughout the app, website, and presentations to further unite the brand identity.

Mobile app UI design

Though the weather app's framework was in place, the user interface needed improvement. I restructured the mobile UI and applied the brand aesthetic to increase functionality and create a cohesive user experience.

Landing page & marketing materials

To support the app as it went to market, we created a landing page with detailed app screenshots, a documentation section, infographics that demonstrated the app's functionality, and a clear CTA to download in the App Store or on Google Play.

With the new WeatherCitizen brand, improved UI, and supporting marketing materials, the team felt confident to bring the mobile app to universities and weather research communities.